SPECIAL COVID-19 UPDATE:
We want to provide an important update regarding the April 19-22, 2020 Investment Recovery Conference in Scottsdale, Arizona. In light of the recent news, and the disruptions to normal daily life, it is impossible to hold the conference as planned. Therefore for the safety of all those involved and their families, the 2020 conference has been canceled. 
We will send more information over the coming days to those attendees and exhibitors who have preregistered regarding the impact of this cancellation.
We understand that the annual IR Investment Recovery conference is a valuable source for education and networking for the attendees, exhibitors, and sponsors. We want to assure you that we are working diligently on other methods for delivering the conference content and materials and will provide you with updates as soon as we have them.
Thank you to all of you who have contacted us to express your support and thoughts. Our hearts go out to all who have been affected by this outbreak. We wish you and your families all the best during these difficult times. Please stay safe.

SAVE THE DATE FOR 2021 
2021 Investment Recovery Conference & Trade Show


March 14-17, 2021


Hilton Alexandria Mark Center

KEYNOTE SPEAKERS: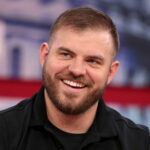 Travis Mills
Get inspired!  Retired US Army Staff Sergeant is a wounded warrior, speaker, and actor who shares his uplifting message of never give up.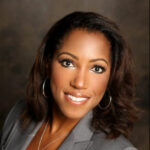 Alana Hill
Get motivated!  "Ms. Engineer Way™" is a change leadership expert who empowers audiences in their professional and personal lives.
Fostering the growth of investment recovery professionals through relevant education, innovation, and collaboration. Here are just some of the topics that will be featured at the 2021 Conference and Trade Show:
• New technologies insight
• Business plan development
• Project management
• Capital asset accounting
• Understanding ITAD certifications
• Hazardous waste management
……and much more!
Attendees include a Who's Who in the largest organizations in North America:
Ameren
BASF
Campbell Soup
Cox Communications
Dow/DuPont
Duke Energy
Chrysler, General Motors and Honda
State of Georgia
Linde
Mosaic
Phillips 66
Quik Trip
U.S. Postal Service
Plus hundreds of representatives from the many companies that provide services for members.
INTERESTED IN EXHIBITING OR SPONSORSHIP
Meet face-to-face with customers and prospects.
Attended by more than 100 major corporations with surplus asset challenges and opportunities. The next IR Seminar and Trade Show takes place March 14-17, 2021. Questions? Please call 816-561-5323, or email admin@invrecovery.org.


"Great networking opportunities!!!"  
"Great Conference!!! Nice people. Lots of learning. Looking forward to next year." 
"Great place to meet vendors to suit your needs."