SHARE THE VISION!
The Investment Recovery Conference and Trade Show:

April 19-22, 2020, Doubletree Resort by Hilton Paradise Valley, Scottsdale


FOCUS ON THE FUTURE
They say that hindsight is 20/20, but at the 2020 Annual Conference, April 19-22. The focus will be on the future. Investment Recovery professionals are on a fast track to success, as more organizations recognize the value of surplus asset management. This one-of-a-kind conference is the only place where you can get game-changing education, networking, and innovative solutions. So, whether you buy, sell or manage surplus assets, this conference is for forward-thinkers who want to help advance IR's future—and their careers.
KEYNOTE SPEAKERS: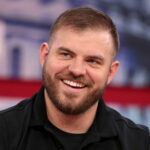 Travis Mills
Get inspired!  Retired US Army Staff Sergeant is a wounded warrior, speaker, and actor who shares his uplifting message of never give up.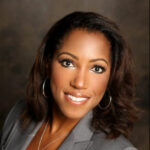 Alana Hill
Get motivated!  "Ms. Engineer Way™" is a change leadership expert who empowers audiences in their professional and personal lives.
Fostering the growth of investment recovery professionals through relevant education, innovation, and collaboration. Here are just some of the topics that will be featured at the 2020 Conference and Trade Show:
• New technologies insight
• Business plan development
• Project management
• Capital asset accounting
• Understanding ITAD certifications
• Hazardous waste management
……and much more!




"Great networking opportunities!!!"  
"Great Conference!!! Nice people. Lots of learning. Looking forward to next year." 
"Great place to meet vendors to suit your needs."