The Investment Recovery Association Conference & Trade Show
OCTOBER 1 – 4, 2023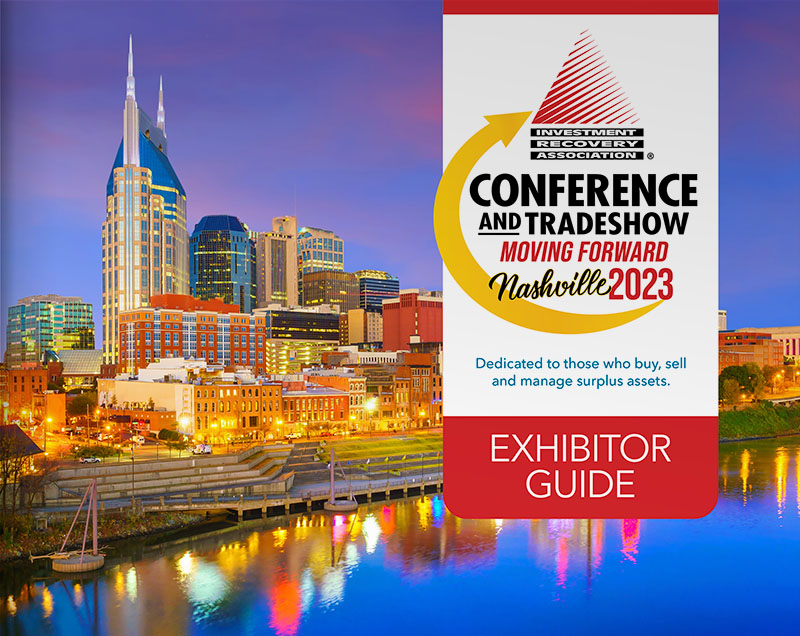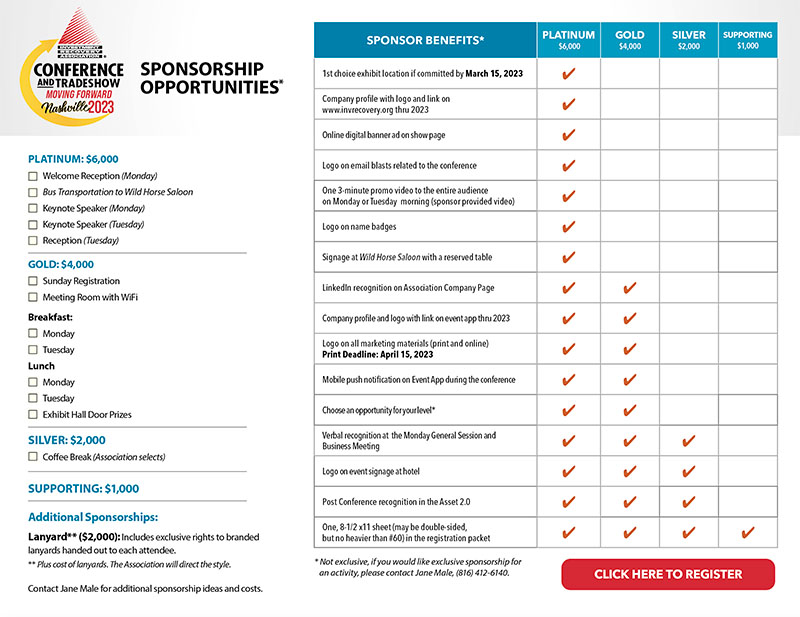 Attendees include a "who's who" of the largest organizations in North America
Other past attendees have included:
•  ADM-Archer Daniels Midland 
•  Ameren
•  Boeing Corporation
•  Campbell Soup
•  Cox Communications
•  DuPont
•  Florida P&L
•  State of Georgia Administrative Services
•  Mosaic Corporation
•  Oncor
•  Phillips 66
•  QuikTrip
•  Tennessee Valley Authority
•  U.S. Postal Service
•  Xcel Energy
•  Plus, hundreds of representatives from the many companies that provide services for members.
Meet with customers and prospects face-to-face, October 1-4, in Nashville, TN
The Investment Recovery Conference & Trade Show is typically attended by more than 75 major corporations with surplus asset challenges and opportunities. This is a great chance to meet with customers and prospects in a comfortable setting in the beautiful Sonesta Hotel in Nashville, TN.
If you are asking, "What are the 7Rs?", or if your company asking for your help with providing metrics in their sustainability reporting, you should register today!
Hundreds of attendees, serious about Investment Recovery
The people that attend our 4-day investment recovery conference are serious about their business, and they're looking for help…your help. On average, they are disposing of about $20 million a year in surplus and utilize more than $650,000 in outsourced services! *
• Their internal staffing has been reduced, yet their surplus has generally increased.
• This is your opportunity to meet one-on-one with dozens of decision-makers.
* Source: CAPS Research Investment Recovery Benchmark Survey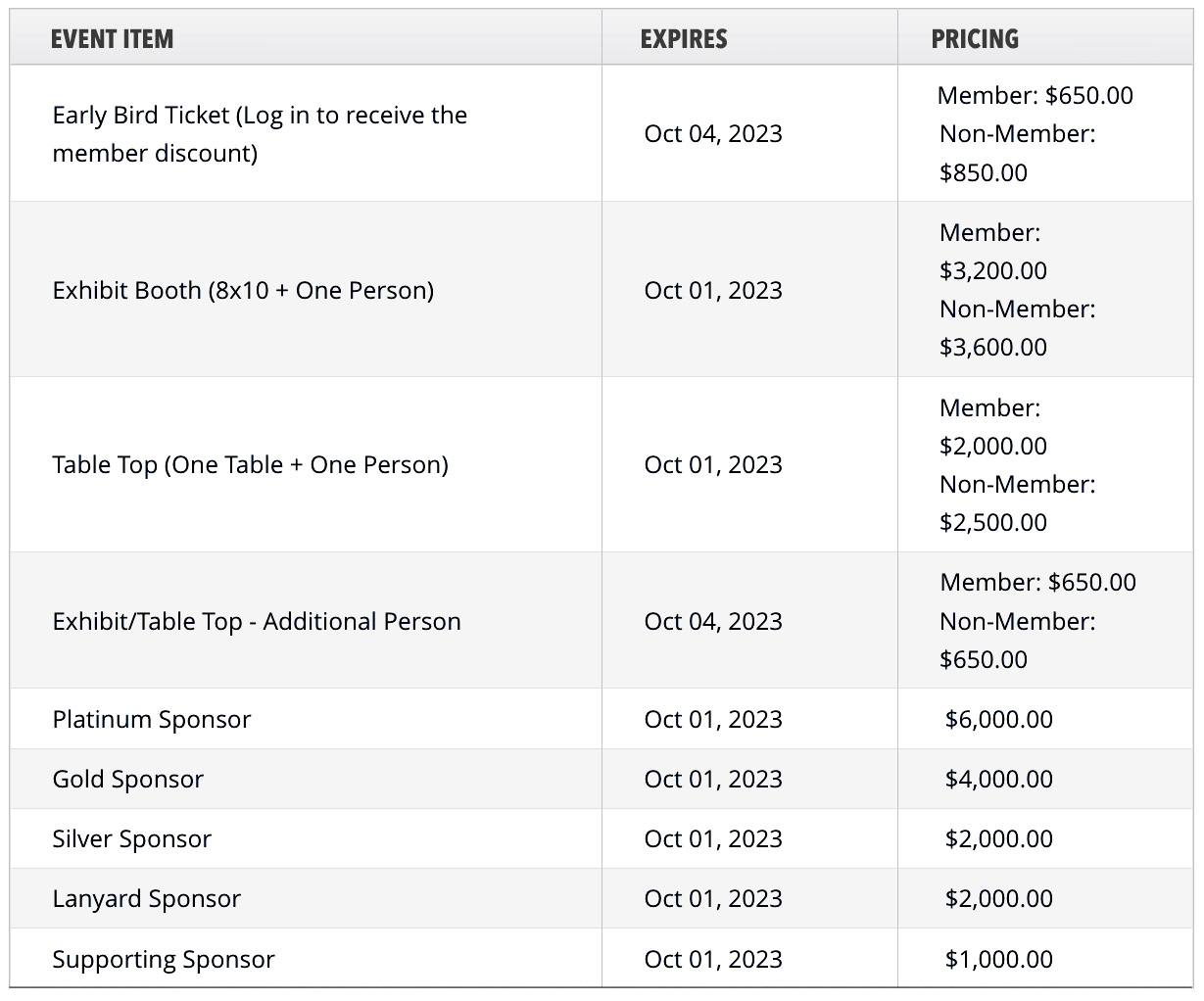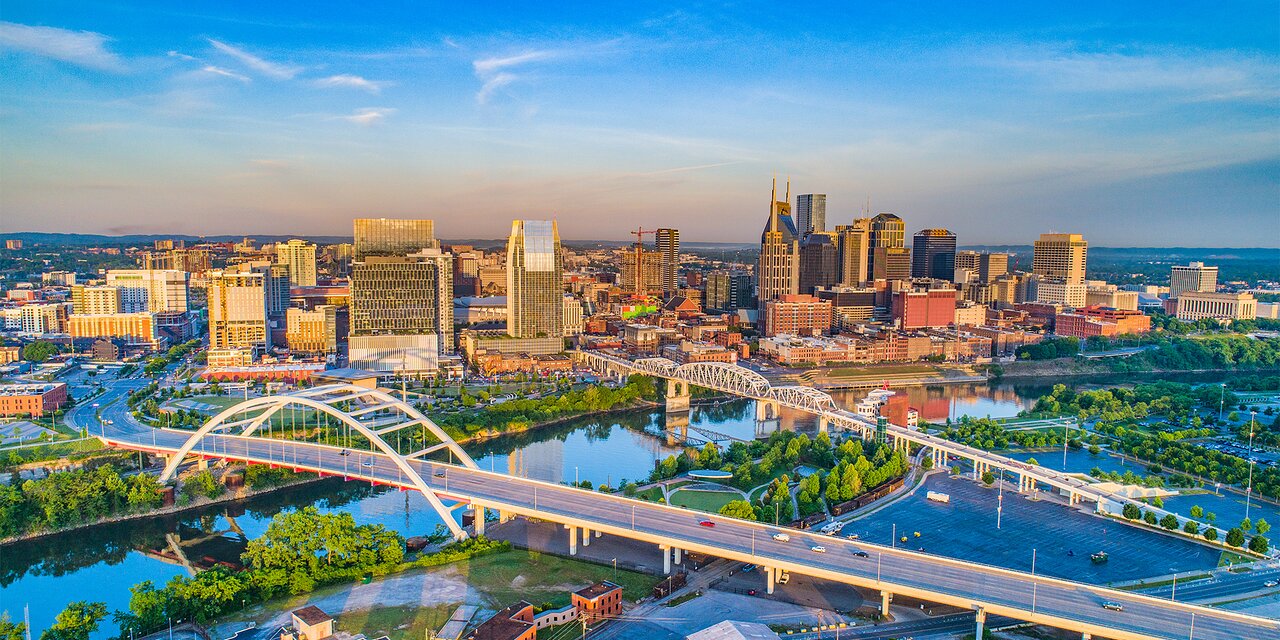 Sonesta Nashville Airport
Secure your hotel room at our special group rate before our contracted block expires. Uncover the pulse of the Music City. Located just seven minutes via our shuttle service from Nashville International Airport, our charming hotel places guests in a prime location for exploring the best things to do near Nashville, including live music in downtown, rich culture at the Country Music Hall of Fame and historic venues such as the Grand Ole Opry.
To make your reservation, click the link below,  or call 615-889-9300 and state you are with the Investment Recovery Association to receive our special rate.