Investment Recovery has been part of sustainability business strategy even before greening the supply chain and business sustainability became popular. Basic sustainability concepts of vendor buy-back programs, recycling, refurbishing and reuse are embedded in investment recovery practices. Yet, investment recovery can go even further.
IR professionals have an opportunity (and responsibility) to connect the dots between investment recovery and sustainability…
What role does investment recovery play in corporate sustainability?
Sustainability is a hot topic. Executives from all facets of the organization are finding reasons to care about sustainability. Some are concerned about existing or expected regulatory compliance mandates. Many fear rising stakeholder pressures related to environmental stewardship and transparency. Others are concerned with emissions and water quality risk. And there is the ever-pressing concern of maintaining a positive brand reputation.
Investment recovery impacts the triple bottom line (see graphic below). IR practitioners meet the economic goals of sustainability by maximizing the corporation's return on surplus and end-of-life assets through redeployment and sales efforts. Of course, value generation best practices include redeployment, inventory reduction and associated cost savings, such as storage costs, maintenance costs, and taxes. Yet those best practices are already in place.
What new business practices are on the horizon? Practices that further sustainability, reduce risk, while also creating business value? Could supplier collaboration be the answer?
A strategic and holistic approach to supplier collaboration can help your company identify strategies that lead to a more responsible, resilient and efficient supply chain. Whether the topics are centered around promising collaborative approaches, behavioral change initiatives, transportation, or operational efficiency processes–finding common ground is the first step toward establishing new best practices and corresponding metrics in supplier relationships.
Companies that focus only on cost without giving adequate attention to resource availability, environmental impact and social issues can expose their supply chains and brand to unacceptable levels of risk. As energy becomes more expensive, other natural resources scarcer, and emissions reach the forefront of sustainability reporting organizations' agendas, investment recovery practices are gaining new ground, including reporting and environmental incentives to support surplus asset disposition initiatives.
How does the social aspect fit into investment recovery practices? When you view the entire supply chain of your organization, the operations and activities of your organization lead to positive and negative economic, environmental and social impacts.
Some of these sustainability impacts will be visible to stakeholders, but not all will be recognized nor valued. As a result, the causal links may not be clear. This may often be the case with end-of-life and surplus material. IR professionals have an opportunity (and responsibility) to connect the dots between investment recovery and sustainability to make it visible to stakeholders.
By pairing investment recovery with corporate sustainability, you will elevate the IR function in your organization. So perhaps the title of this article should be reversed to read: "How Responsible Investment Recovery Powers the Social Supply Chain!"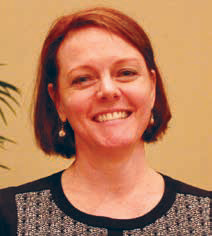 This is a brief summary of the presentation by Julie Urlaub, Founder and Managing Partner, Taiga Companyjurlaub@taigacompany.com 888.824.4220