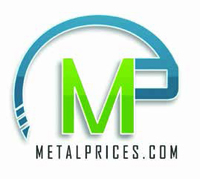 FERROUS METALS Shredded steel prices rose by as much as $15 per gross ton in July while prices for other obsolete grades like No. 1 heavy melt were only up by $5 to $10 per ton. But the rebound was brief. By mid-month these prices had retreated to June levels and some dealers were still trying to sell more scrap.
Dealers expected to recoup money they gave up in June, but the mills may have undermined those hopes before the July 4th holiday. Several steelmakers placed price-to-be-determined (TBD) orders with large scrap suppliers. This assured them that scrap would be rolling into their mills during the first two weeks of this month and enabled them to resist dealers' demands for higher prices.
Busheling prices were unchanged for the third month in a row, defying their historic pattern of rising in July when manufacturing plants and auto stampers shut down for vacations or retool their production lines to make new cars. That usually reduces the supply of industrial steel scrap and drives up its prices. Higher prices don't draw out more industrial scrap. Instead, the mills must outbid each other for the limited supplies.
But the auto industry now shuts down fewer facilities and on a selective basis. These rolling shutdowns don't reduce industrial scrap supplies as dramatically as they had in the past. Also, since flat-rolled steel demand is strong, most mills realize that the automakers and other steel users are pumping out plenty of No. 1 busheling and bundles along with their new cars and other products.
Last, several electric arc furnace (EAF) mills bought less scrap in July because they halt production to do maintenance work for a week or two in the latter half of the month. The mills must limit their electric consumption during the hottest days of the summer or pay higher usage costs to local power companies. Heat waves are more likely to occur in the final weeks of July.
Obsolete scrap flows have been strong since winter ended, partly because prices are high but also because offshore demand for heavy melt and shredded is weak. U.S. East and Gulf Coast bulk cargo exporters are not selling as much scrap into the domestic market as they did earlier this year. With export demand so weak, shredders and smaller scrap yards in the seaboard regions have little choice but to sell to the domestic steelmakers, adding more scrap to the domestic supply pipeline. Exporters saw a modest rebound in the containerized scrap exports a few months ago, but that has weakened now as well.
Domestic steel demand is strong and hot–rolled coil prices are firm. Raw steel production at the integrated mills had declined because of production problems and blast furnace outages. This kept the big mills' output low in May and June and provided the flat-rolled mini mills with a large share of the sheet market.
The return of the integrated mill to full production and the rising volume of imported steel – imports totaled more than 4 million tons in May – were expected to exert downward pressure on steel prices, but that has not happened. And now, many expect strong demand for steel throughout the second half.
Prices are additionally supported by Indonesia's restrictions on bauxite exports, which supplies 10% of the global supply. This policy is adding support for further price increases going into the third quarter. Conversely, prices for finished products may be tempered because much of the aluminum demand has been met for the balance of the year. As the summer months roll in, both the auto and beverage industry will have their positions covered. Although there are reports concerning record deficits, aluminum stocks are at all-time highs, and as a result, may temper price increases on the LME. Regardless, P1020 premiums are showing strength and are supporting scrap prices.
Another challenge for the physical side of the business is the sharp price move on the LME Aluminum Alloy North American Secondary Aluminum Alloy Contract (NASAAC).. The steep price increase has been nothing short of an incentive for traders and dealers to sell A380.1 into LME warehouses. Because of this sharp increase spot A380.1 ingot prices have risen over 3%. Secondary alloys closely related to the A380.1 posted gains, but were modest in comparison.
Copper
Turning to copper, challenges to forecast exchange prices of high-grade copper and copper scrap are just as problematic. Although the market has been trading within a range, there have been marked price fluctuations. Contributing to the price moves was the announced first quarter weak U.S. growth data causing a weak dollar and inflating the value of copper. In addition, warehouse stocks are continuing to go down, and the International Copper Study Group reported a first quarter copper deficit of 205,000 metric tons. Also, China is entering summer, which is a slower consuming season, and recent concerns of a Chinese trading company using copper as collateral, along with an expected slowdown in their GDP, are all adding confusion to the market. By contrast, copper scrap is still tight in both Europe and the United States with spreads holding firm. MetalPrices.com believes the clutter adds up to a speculator's market – look for rises in metal prices as money flows in, then profit taking, staying in a moderate range. The United States is the world's second largest copper consumer, while China remains the first.
Lead
Lead prices were relatively flat through the second quarter with the material expected to trade sideways throughout the summer. Demand usually drops in the warmer weather; however, with European car production in good shape, demand for batteries will continue.
Nickel
Nickel has been one of the strongest base metal performers on the LME this year. Prices had slipped to a four-year low by the end of December 2013. This year, however, the trend has reversed and nickel has risen nearly 30% since January (as of this writing). Indonesia's supply issues are one of the catalysts for the price increase. As the world's second largest producer and exporter of nickel ore, their export ban at the start of the year resulted in the loss of more than 20% of the global nickel supply (in the form of laterite ore). Another catalyst is the ongoing tension between Ukraine and Russia, which is home to the world's largest nickel company, MMC Norilsk Nickel. Prices have seen additional support as sanctions introduced by the United States and European Union created uncertainty in the physical market.
Earlier this year, a short supply of nickel units for stainless steel production could not fulfill strong demand for the material. The largest increase in demand came from the United States, with imported Euro scrap satisfying demand from Outokumpu's new stainless steel mill in Alabama. Type 304 scrap prices have risen nearly 25% since the beginning of the year but have remained relatively flat since mid-May.
Many are expecting stainless steel growth for the remainder of this year and into 2015. According to the International Stainless Steel Forum (ISSF), global stainless melt shop production for 2013 was 38.1 million metric tons, and they are forecasting an 8.1% increase for 2014 to achieve 41 million metric tons.
As North American and European stainless mills are preparing for the traditional summer season maintenance shutdowns, prices are projected to be flat or slightly softer. The market might be setting itself for a correction according to one processor, with little expectations of a strong third quarter, but expecting a rebound in the fourth quarter.
Zinc
Zinc remains steady through the second quarter and there is no reason to see much change going forward. Contributors: MetalPrices.com's ferrous and non-ferrous market reporters.
For price assessments and charting, please visit www.metalprices.com For the most recent reports available exclusively to members of the Investment Recovery Association, visit InvRecovery.org/ MetalPrices