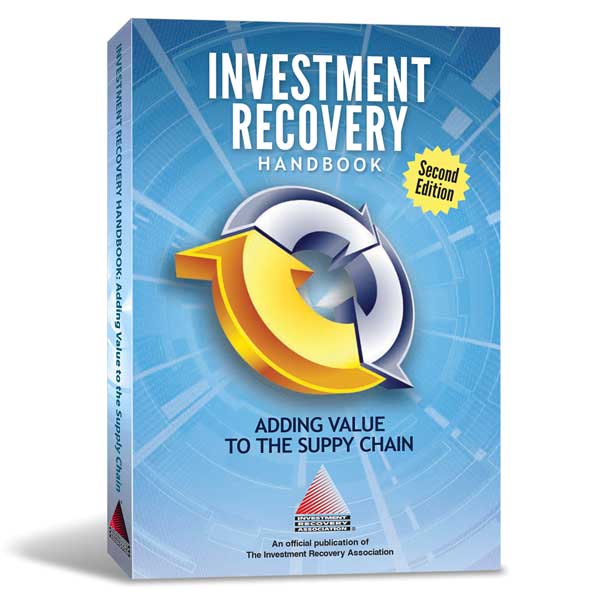 Join us on every Third Wednesday of the month for the CMIR BOOK CLUB
Mark your calendars for the third Wednesday of the month from 9:30 – 10:30 AM, Central. The Education Committee has formed a book club for the Investment Recovery Handbook, Adding Value to the Supply Chain. The purpose? To hear from you—the subject matter experts on what content needs to be added, removed, enhanced, or updated. 
Each month we will review a single chapter (see below.) Feel free to join during the months when the topic in your area of expertise is discussed. We ask that you review the chapter being discussed before the meeting and have your feedback ready to share.
For more information, please contact Jane Male at the Association office: (816) 561-5323.
PART 1: INVESTMENT RECOVERY BASICS
Chapter 1: Surplus Asset Identification
Chapter 2: Surplus Asset Valuation
Chapter 3: Surplus Asset Dispositioning
PART 2: OVER-ARCHING CONSIDERATIONS
Chapter 4: Safety
Chapter 5: The Art of Negotiating
Chapter 6: Customer Service
Chapter 7: Warehousing/Inventory Control
Chapter 8: Transportation and Logistics
Chapter 9: Ethics
Chapter 10: Sustainability
PART 3: DIGGING DEEPER
Chapter 11: Valuation
Chapter 12: Sales and Marketing
Chapter 13: Contract Development and Administration
PART 4: MACRO-LEVEL INVESTMENT RECOVERY
Chapter 14: Scrap Recycling and Environmental
Chapter 15: Project Management
Chapter 16: Planning, Organizing, and Staffing for Investment Recovery
Chapter 17: Sarbanes-Oxley
Chapter 18: Metrics and Reporting
Happy reading!