ASSET 2.0, the Investment Recovery Business Journal is THE source for information about the professional management of surplus assets.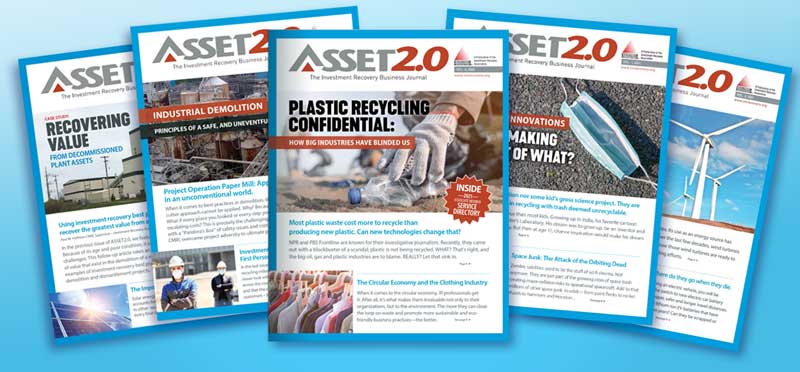 If you are an IR professional or a supplier to the industry, there is no better way to keep informed about this challenging business (or to advertise to hard-to-reach IR professionals).
ASSET 2.0 is FREE with membership, or a subscription to the IR Learning Center.
Get the latest Asset 2.0 is sent to your email inbox 6X a year.
More than 800 searchable articles written exclusively for IR professionals.
Plus, all the other benefits of the IR Learning Center (see below)

One-of-a-kind education: Gain access to all content on the IRA's exclusive Learning Center
Industry pulse: Receive the IRA's trade journal ASSET 2.0 for the latest trends, innovations, and association news
Get certified: Elevate your professional status by accessing CMIR study materials and certification