Job Openings: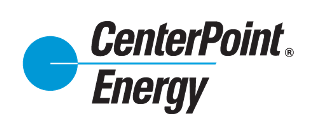 Investment Recovery Specialist-PUR00509
At CenterPoint Energy, our vision is to lead the nation in delivering energy, service, and value. To us this means more than just doing business, it means being guided by a set of core values that define who we are and what we believe. We're committed to doing business every day with safety, integrity, accountability, initiative, and respect.
CenterPoint Energy and its predecessor companies have been in business for more than 140 years. We've created an energy delivery company with electric and natural gas utility businesses and competitive energy businesses that benefit our shareholders, customers, employees, and communities.
The strength is in our numbers:
Operate electric and natural gas utility businesses in eight states
Competitive energy businesses' footprint in nearly 40 states
Assets totaling nearly $29 billion
Approximately 14,000 employees
As the Investment Recovery Specialist, you will be responsible for the development, implementation, and management of company-wide investment recovery strategies to obtain the maximum value for the company's surplus assets and obsolete material and equipment, all in a manner consistent with Corporate and Departmental policies and procedures. The Investment Recovery Specialist must be aware of and consider market and industry trends/conditions, corporate tolerance for risk, the quality and/or completeness of scope of work statements, market pricing, quality requirements, and other factors in the performance of his or her duties. Will be required to interface/ negotiate with Vendors, internal clients (users), lawyers, accountants, auditors, insurance agents, etc., thus must be able to communicate effectively and efficiently.
In February of 2019, CenterPoint Energy completed an acquisition which added nearly 7,000 employees. Now you'll have the opportunity to work with a dynamic team to support our $27 billion-dollar company which has a footprint in 40 states.
Specifically, you'll have the opportunity to:
Develop, implement, and manage strategies and plans to support the end of life supply chain process for areas of responsibility consistent with corporate and department policies and procedures.
Identify and/or develop qualified vendors and/or service providers, including the assessment of MWBE enterprises.
Prepare bid documents (e.g., terms and conditions, pricing structures, scope of work, Q&A, schedules, evaluation criteria) and subsequent responses, as required.
Ensure end user requirements are satisfied, develop change management activities, promote end user adoption, provide training and monitor end user satisfaction and needs.
Develop with Legal, Environmental and Risk Management input, implement, and negotiate appropriate terms and conditions, pricing protections, risk allocation, and environmental compliance.
Prepare recommendations or other documents to adequately document decision making information for long term record keeping
Research and develop a working knowledge of areas of responsibility, including how the commodities are made, specification requirements, and how the commodities are used by the Company
Develop strategic relationships between vendors and end-users with respect to the areas of responsibility.
Identify any potential issue with respect to Legal, Tax, Risk, Insurance, etc., and notify supply chain leaders of any such issues and/or seek guidance and information from appropriate corporate entities
Monitor and manage the vendor/contractor contract performance, to include service deliveries, and dispute resolution, as required.
Resolve payment discrepancies when such occur.
Coordinate technical questions and interface with the vendors, end-users, and other departments.
Monitor, prepare and present findings on important industry trends or abnormalities
Evaluate areas of opportunity to reduce costs associated with sales of obsolete and excess material/equipment and/or recommend changes to drive efficiencies in the logistics process.
Partner with Environmental to develop objectives and targets related to sustainability and recycling, as well as provides key metrics to annual corporate sustainability report.
Visit the CenterPoint Energy Career Section to apply: https://cnp.taleo.net/careersection/2/jobdetail.ftl
Basic Qualifications:
Education: Bachelor's degree.
Experience: Requires a minimum 3 years' experience as an Investment Recovery Specialist.
Preferred: Salvage and/or scrap metal experience preferred.
This position is located at our headquarters in Houston, TX.
This contractor and subcontractor shall abide by the requirements of 41 CFR §§ 60-1.4(a), 60-300.5(a), and 60-741.5(a). These regulations prohibit discrimination against qualified individuals based on their status as protected veterans or individuals with disabilities, and prohibit discrimination against all individuals based on their race, color, religion, sex, sexual orientation, gender identity, or national origin. Moreover, these regulations require that covered prime contractors and subcontractors take affirmative action to employ and advance in employment individuals without regard to race, color, religion, sex, sexual orientation, gender identity, national origin, protected veteran status or disability.
Job: Purchasing & Logistics
Primary Location: US-TX-Houston-CenterPoint Energy Tower
Posting Date: Sep 10, 2019
Posting End Date: Sep 18, 2019
Visit the CenterPoint Energy Career Section to apply: https://cnp.taleo.net/careersection/2/jobdetail.ftl