Request A Complimentary Subscription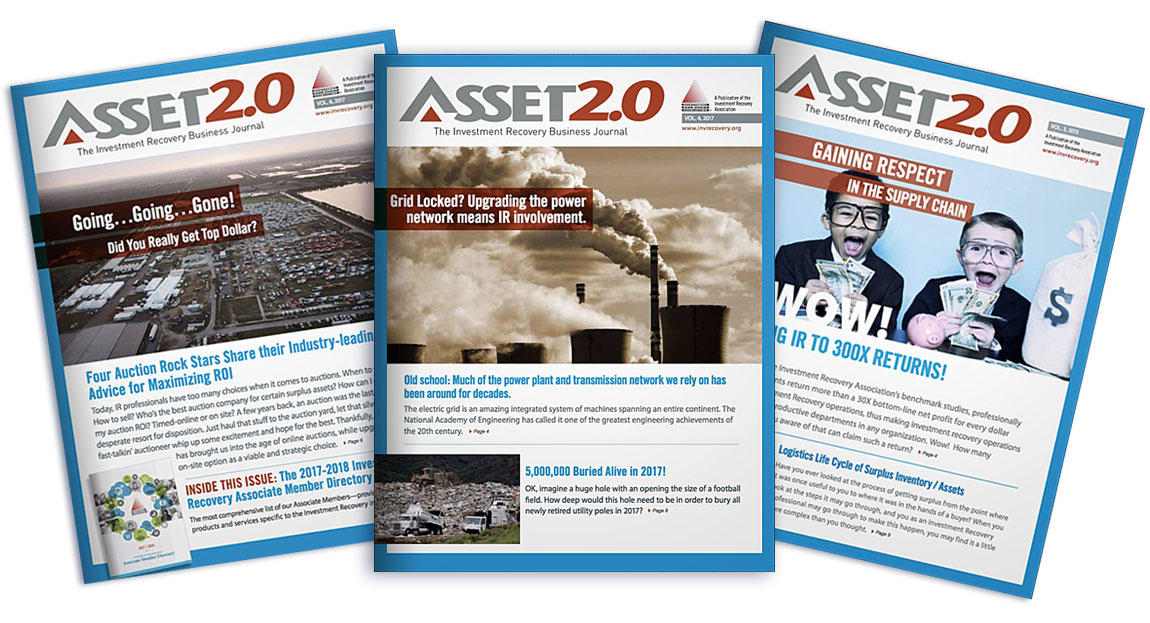 Do you turn loss into profit through Surplus Management? If you received this link, somebody must think you would benefit from a free subscription to ASSET 2.0, the Investment Recovery business Journal. Published six times a year, it is a source for information about the professional management of surplus assets—the latest news, best practices, resources, and events. To request your free subscription, please complete and submit the form below. If you think someone else may be interested, please forward the link.
Don't worry. We hate spam! You will only receive an email from us (about once a month) to announce a new issue of Asset 2.0 or to give you details about the annual Investment Recovery Seminar & Trade Show. It is a firm policy of the Association to NEVER sell, rent or give any of your personal data to third-parties.
* Denotes required fields